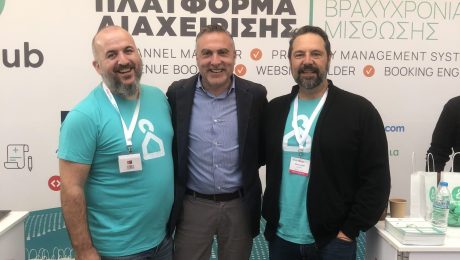 CFO services to Hosthub Inc from My-CFO pc
The 2023 1st quarter begins where 2022 was left, with a new collaboration between Hosthub Inc (Delaware – USA) and My-CFO pc (Athens – Greece).
Hosthub is No1 Top rated Property Management Platform for Short Term Rentals that Increases your revenue, improves your operations, and saves time and money with the best Channel Manager & PMS in the industry. Hosthub is a Greek-origin start-up with customers in 87 countries worldwide, that has everything you need to manage your properties effortlessly and reliably.
My-CFO Greece is taking over US Accounting (QuickBooks) and Tax services, the Greek branch's Accounting, Tax, Payroll, and CFO services such as Bank relations, NSRF Competitiveness programs, and more.
Thank you Alexander Caravitis & Petros Ziogas
#startups #startupecosystem #cfoservices #fractionalcfo #accounting #tax#banks #propertymanagement #propertysoftware #collaboration #NSRF#quickbooks #quickbooksonline